DAMN THE TORPEDOS!


FULL SPEED AHEAD
"Damn the torpedoes!" is the familiar battle cry, but there's much more to the story! The Mobile Bay Civil War Trail stretches from the Gulf of Mexico to north Mobile County – over 90 miles – and documents famous Civil War battles, including the Battle of Mobile Bay (August 1864) and the Overland Campaign (March – May, 1865).
The Civil War Trail is your guide to the military movements, famous Civil War battles and way of life on and around Mobile Bay. Each stop along the way offers a look into what the sailors, marines, and soldiers did and saw in their day.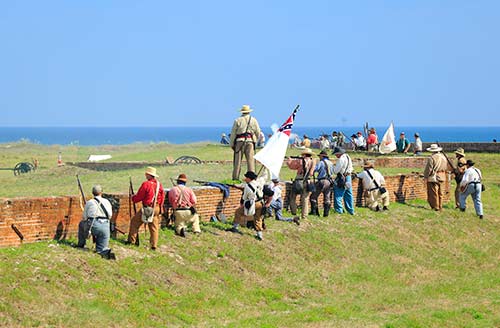 Begin your trail experience online and plan your visit to all the Alabama Civil War sites, big and small. The trail explores in greater detail, through a series of interpretive exhibits, the historic events which restored Mobile and all of coastal Alabama to the Union.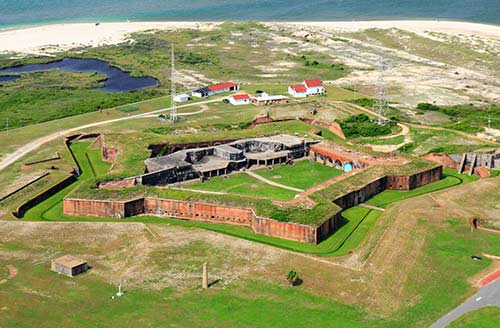 See the cannons of Fort Morgan and Fort Gaines, Alabama strongholds which played vital roles in the Battle of Mobile Bay, still standing guard at mouth of the bay.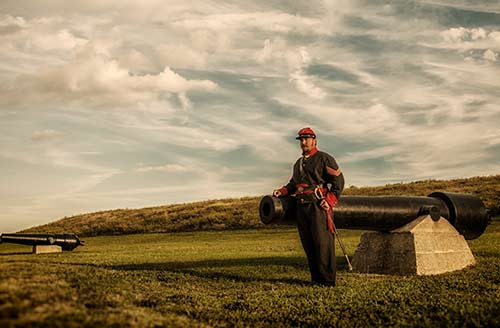 Walk along the river banks where troops gathered and camped on their journey north. Stand in the room where the surrender was signed, at the site of the last original Civil War surrender house.